AUDIT INFORMER VIDEO SERIES
THE RACE TO TRANSFORM INTERNAL AUDIT FOR THE DIGITAL AGE
With guest Ian Kirton, Senior Internal Audit Consultant and Innovator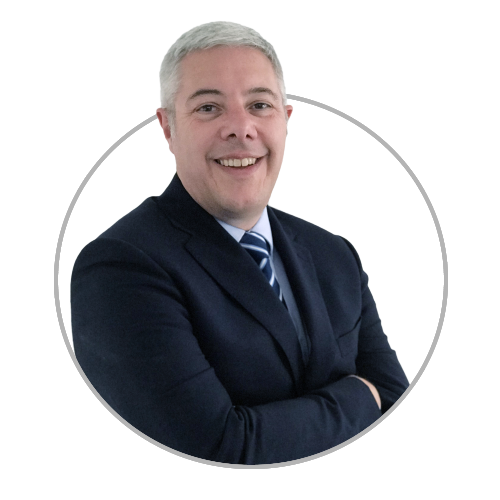 CaseWare IDEA's Audit Informer is a video interview series that captures conversations with industry experts, where they provide insights on trends and technologies and share their expertise on key issues impacting the audit and finance profession.
Our newest series, The Rise Of Data: The Race To Transform Internal Audit In The Digital Age, looks at how the surge of data and technology has affected internal audit and the pressure on professionals to adapt to this digital age. This three-part series of 30-minute conversations examines the drivers of change, how to keep up and adapt, and provides a pragmatic vision of the future of audit.
Part 1: Audit Transformation - Key Drivers of Change
Guest expert Ian Kirton, an audit innovator and former Senior Audit Manager at TSB Bank in the U.K., examines the key drivers causing audit transformation. Overnight, businesses have had to reinvent how they interact with customers, turning to chatbots and smart forms as people drive their worlds from their smartphones. Mr. Kirton takes a deep dive into how data has transformed the profession and talks about internal audit's need to understand how their business uses its data, its impact on the control framework and the consequences of adapting to change in the long and short terms.
Other topics in this video interview include:
The drive to the cashless society
Blockchain and its impact on business
How internal audit can use data and technical innovation to its advantage
Sign Up for This Informative Series!
Your one-time registration will:
Instantly send a link to Part 1 of the series in your email for you to watch at your convenience, and
Give you early access to episodes 2 and 3 when they are available with real-time notifications
About Ian Kirton, CIA, ACIB, MSc
Former Senior Internal Audit Manager, Independent Internal Audit Consultant and Audit Innovator
Ian has over 37 years of experience in financial services and internal audit. He has held a number of senior audit roles, leading audits of key functions before moving to Audit Operations, where he founded a methodology and standards team. While at TSB Bank, he led the build of a virtual audit team to support the challenger bank when it launched its products and services digitally.
At TSB, Ian was recognized as a digital champion for the adoption of new technology, supporting audit efficiency and remote audit work. Ian now works as a Senior Audit Manager, Consultant and Innovator as part of Grant Thornton's agile community.
Sign me up for the series!